Handcrafted by a Marine
Made with care by Retired Marine Gunnery Sergeant, Steve Drewiega. Built to last generations.
Customizable: add unit, name, ship, etc.
All military branches available
You'll receive a 3-D model proof for approval prior to box construction.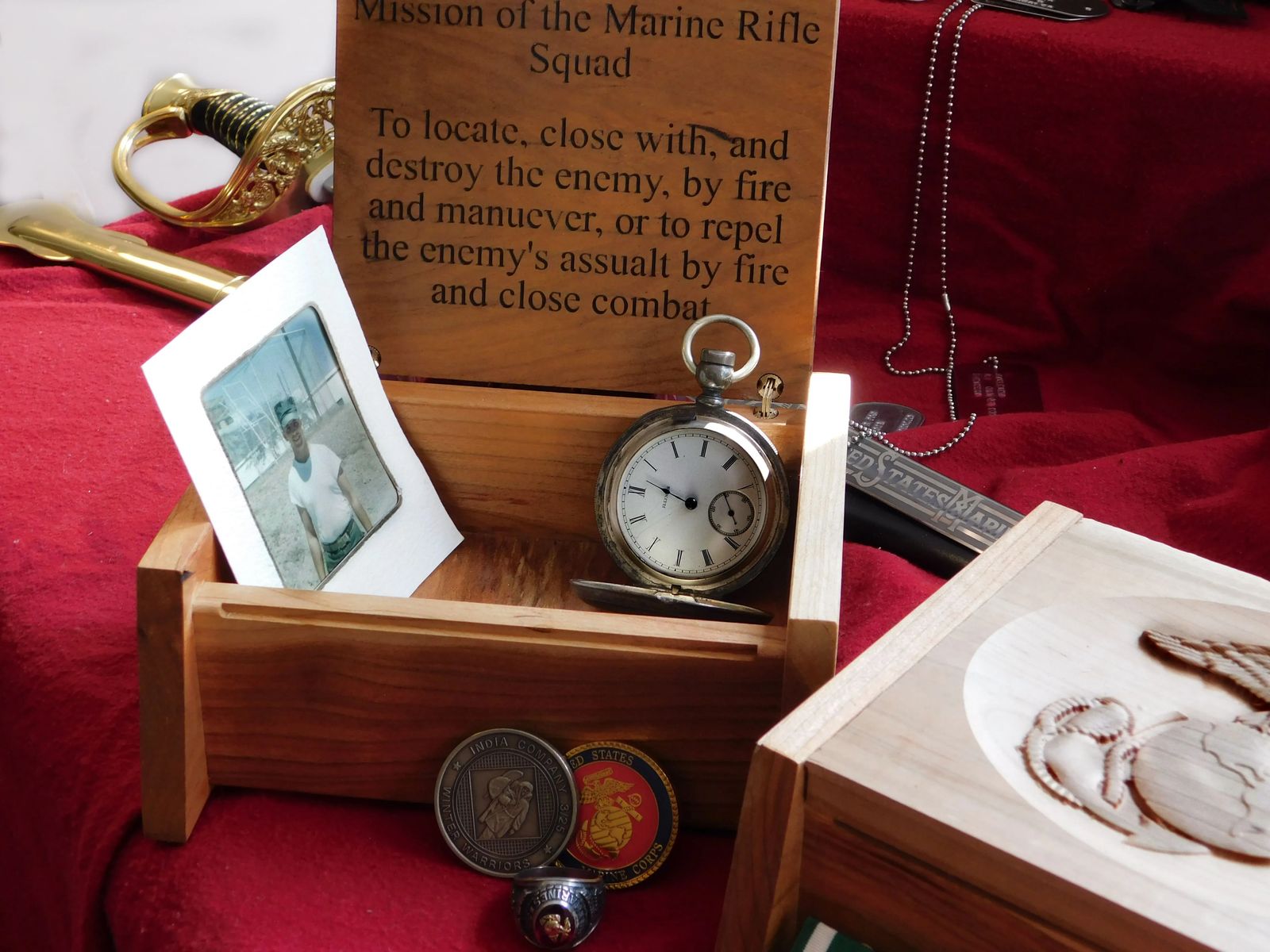 Keepsakes with Meaning
Our Military Keepsake Boxes are handmade by veterans who served their country with honor. We take great pride in creating these intricate boxes that honor our fellow veterans.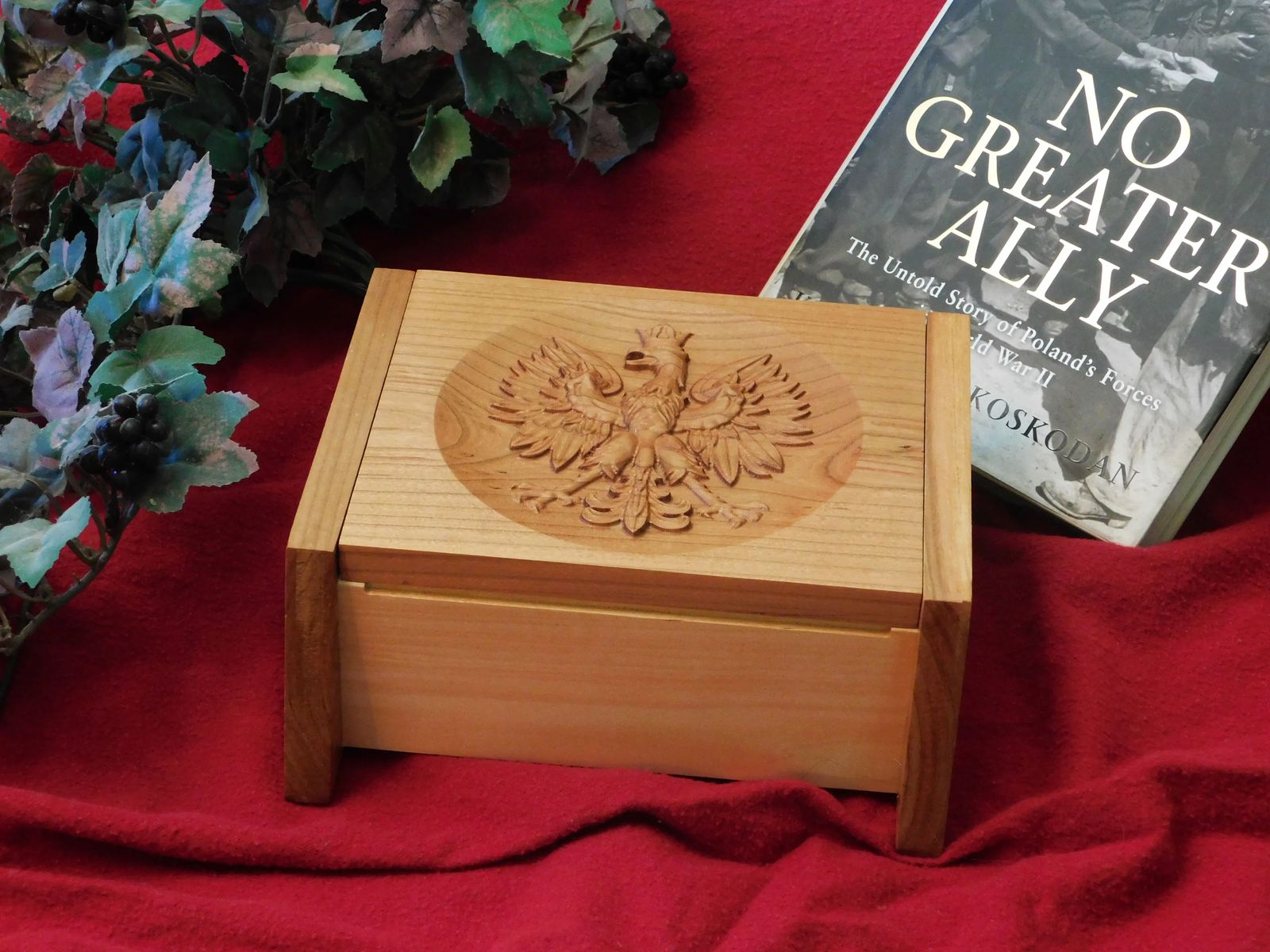 Store Important Memories
Whether you're looking for a gift for a veteran or storing your own medals and mementos, this box is a quality keepsake.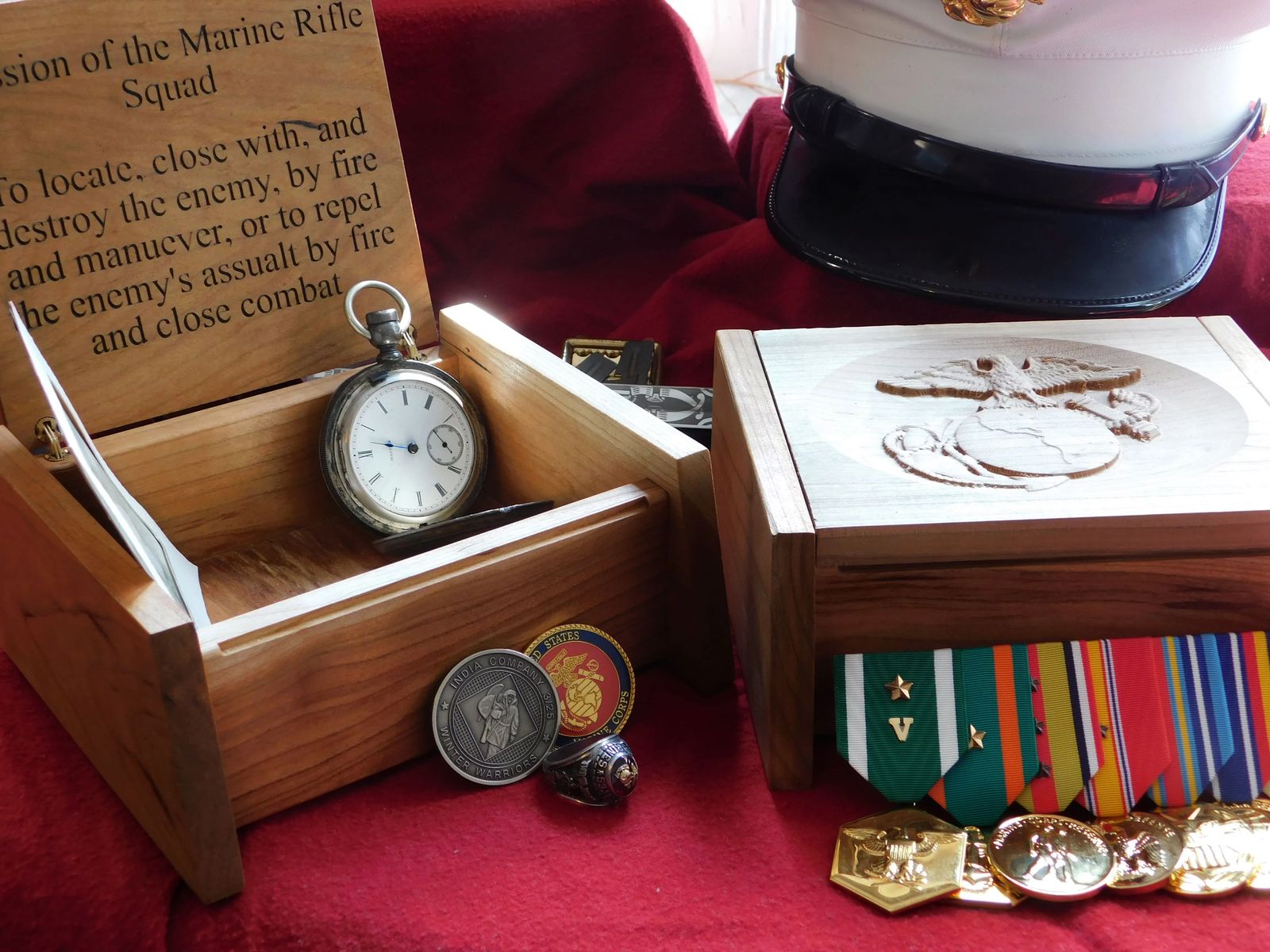 Honor the Service of Your Loved Ones
Our handcrafted wooden military keepsake box is made with the utmost precision and care. Each box is built to last generations.